RMail. The Top Choice by the International Factoring Association
Simplifies email encryption for sender and recipient; returns proof of privacy compliance.
Why Registered Email™ Proof?
The global standard for court-accepted legal and certified timestamped proof of email delivery and content.
Members receive special discounts plus expert customer onboarding, personalized training, and a friendly customer success advocate.
Recommended Use
RMail® simple to use email encryption for client communications and, PII, HIPAA privacy compliance. Registered Email™ certified proof of delivery for risk mitigation around who said what to whom and when by email, proof of timestamped delivery of claims first notices and client renewal notices, and for compliance e-delivery and privacy requirements.
Member Advocate
Many of the International Factoring Asscociation members have been enjoying RMail services, a top choice solution used internally and relied upon among its membership.
We've been proud partners with RPost for many years and our members have loved the fact their platforms have always been ahead of the curve in relation to E-mail security and compliance. RMail's all-in-one email encryption and registered mail makes sending important documents and correspondence a breeze while maintaining safety and security at the highest level.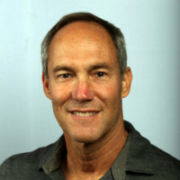 Bert Goldberg
Executive Director, International Factoring Association.
Main Benefit
International Factoring Association members report the main benefits of RMail email encryption are ease of use and an innovative way to communicate with the highest level of privacy and authentication.