RMail and RSign. Insurance
The most affordable, feature-rich eSignature service in the market.
Simplifies email encryption for sender and recipient; returns proof of privacy compliance.
Why Registered Email™ Proof?
The global standard for court-accepted legal and certified timestamped proof of email delivery and content.
Members receive special discounts plus expert customer onboarding, personalized training, and a friendly customer success advocate.
Recommended Use:
RMail® simple to use email encryption enables seamless client communications and HIPAA privacy compliance. Registered Email™ certified email offers proof of delivery for risk mitigation around who said what to whom and when by email, as well as proof of timestamped delivery of claims first notices and client renewal notices, and for compliance e-delivery and privacy requirements. RSign® for electronic signatures with client applications and claims forms.
Member Advocate:
PIA of Florida and its members have been enjoying RMail and RSign service. They recommend them as the top choice to use internally, with the products being considered a reliable solution among their members.
As part of PIA, we are always looking out for the latest technologies to help us work securely and efficiently in the insurance industry. RPost gives us that peace of mind with its great product line and we have been really impressed with the wide variety of features that are included. We're really excited about this partnership.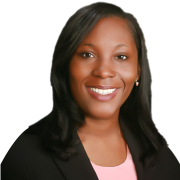 Dana Anaman, CAE
Senior Director, Membership & Affiliate Services
PIA National
Main Benefit
PIA of Florida members report the main benefits of RMail and RSign services as the assurance of privacy compliance, peace-of-mind with proof of delivery, simple eSignatures, and cost savings with reduced paper, courier, administrative time, and postage.